Mid-Atlantic Timing Crew Members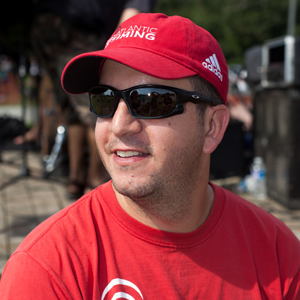 todd:strauss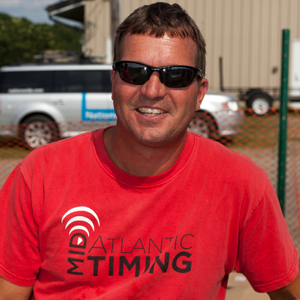 john:miller
Mid-Atlantic Timing founders Todd Strauss and John Miller have extensive experience managing highly successful businesses, race-related events and cycling teams in the Mid-Atlantic region – a hotbed of cycling, running and triathlon events.
They run the Mid-Atlantic Super Series, one of the premier mountain bike race series in the US with over 15 major events annually and several thousand participants, running strong since 2000. www.masuperseries.com.
Todd and John both hold officer positions on large Philadelphia area bike teams. Todd is president of Trestle Bridge Racing. John is Vice-President of Guy's Racing Club. Todd and John are both USA Cycling officials and sanctioned race promoters.
Together they bring a professional, entrepreneurial, hands-on approach to race timing, promotion and management.
The staff of Mid Atlantic Timing is comprised of professionals with many years of experience in various forms of athletic competition. Among other credentials our staff comprises of race directors, race promoters, race venue managers and race officials.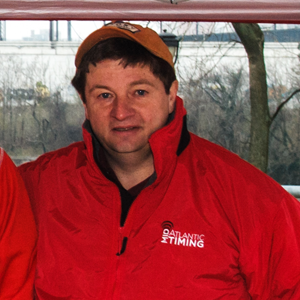 leo:volz
»Timing Crew
Leo has been producing on-site sporting events since 1993. As owner and principal photographer for Brandywine Digital Corp.'s sports and event photography unit, Leo designed and built some of the first mobile data systems for event photo production and management. In those years, Leo has worked at a variety of race venues from track & field to NASCAR, and just about everything in between. His background in event data management and remote equipment operation is a perfect match for event timing.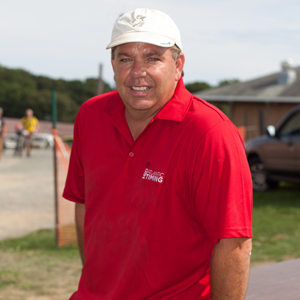 gary:kline
»Timing Crew
»Event Promotion
»Race Director
Gary's been promoting mountain bike races, triathlons, Xterra's, trail runs and mud runs since 2007. He has served as Race Director in many races including the PA State Mountain Bike Championships and the Mid-Atlantic Super Series finals. In 2013 and 2014 Gary will serve as the Event Manager for the USA Cycling Mountain Bike National Championships. Gary has extensive experience in race promotion, registration, course set up, sponsorship and timing.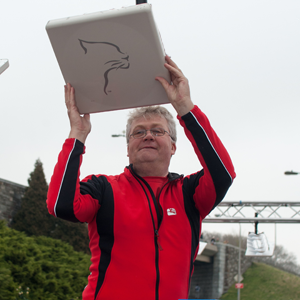 james:costelloe
»Timing Crew
»USA Cycling Official – Road, Track, MTB and Cyclocross.
When James is at the helm, don't mess with Texas… he is also a Six Sigma Greenbelt. Ok, that has nothing to do with Karate, but still. As hardcore as it gets when it comes to the old school methods on manual verification. His roots as a cycling official carry over extremely well to the road running environment.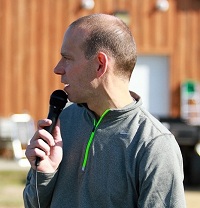 ken:culbertson
»Timing Crew
»Event Management
Ken has been involved with event planning and business development since 1997 and has focused his talents recently in the running industry. Besides working for 3 years as the events coordinator at Philadelphia Runner, Ken has developed his own popular theme races, most notably his Run the Vineyards series and Totally Awesome 80s Run. Ken contributes his success with managing large events by the people and teams that surround him – whether it be the timing company, caterer, or entertainment. Ken is also very active with coaching youth sports – especially basketball – in which he has been coaching since 1996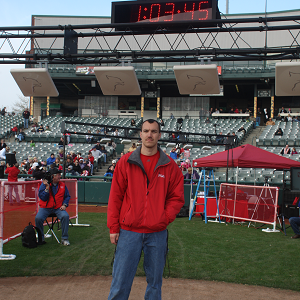 james:brown
»Timing Crew
»Race Clock Managment
He may not be the Godfather of Soul, but he can manage race clocks better than anyone in the business! James has provided and managed timing clocks for some of the biggest marathons in the Northeast including Marine Corps Marathon, Marine Corps Historic Half, Baltimore Marathon, Hershey Half Marathon, Disney Marathon, and Myrtle Beach Marathon. James has over 10 years of experience timing running events.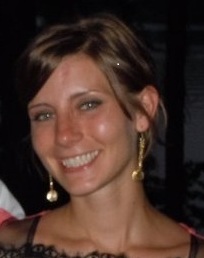 carrie:conway
»Event Managment
Since 2007, Carrie has been directing and organizing events nationwide. Specializing in high profile events such as included Ragnar Relay Pennsylvania, Yuengling Light Lager Jogger 5k, The Zombie Run, ODDyssey Half Marathon, Color me Rad, E-Racing the Blues 5k & 10k, Get Your Rear in Gear, to name a few. Rest assured in her experience to make your event run smoothly and provide the quality to make it memorable and set your event apart for all the others.